Wiggin Cup Football 2016
Links in this section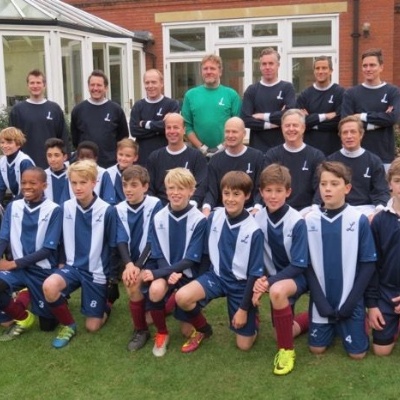 The annual Wiggin Cup (Old Ludgrovians v. 1st XI) took place this weekend with a full team of old boys, most of whom are current parents, playing against our 1st XI.
It was a keenly contested match with high quality football played by both sides and at full time the score was 6-6. After a tense penalty shoot-out, the old boys were the winners.
Further pictures of the game are here.