Golf Day
Links in this section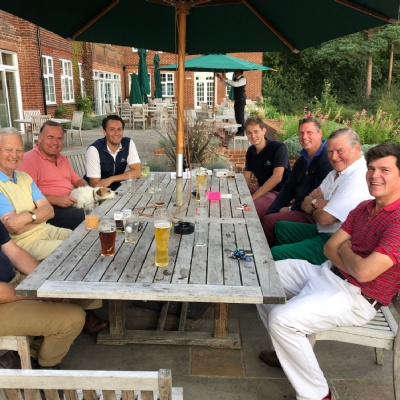 Sunday 16th September 2018
Eleven intrepid Old Ludgrovians assembled at the Berkshire at midday for refreshments before play. The sun shone and the Blue course was in immaculate condition. Three teams were selected to do battle in a Stableford competition. The winning team consisted of Richard Barber, Chris Neame and Reg Hoare returning with 80points.

The individual prize was won by Chris Neame who collected an impressive total of 32 points.
Close behind him were Henry Crofton with 31 and Charlie Farquhar with 28. Congratulations to them all. Overall it was an excellent event despite low numbers. Next year we plan to return to a late April date when I hope we can attract a larger field. I shall advertise the date early in the New Year.

Those who took part were, Richard Barber, Jeremy Cornwallis, Chris Neame, Charlie Farquhar, Reg Hoare, Henry Crofton, Alex Andjel, Mike Bishop, Alex Cornwallis, Will Hyslop, Gerald Barber.
We look forward to the next gathering in April 2019. Let us know if you would like to play.
Gerald Barber