Old Ludgrovian Golf Day
Links in this section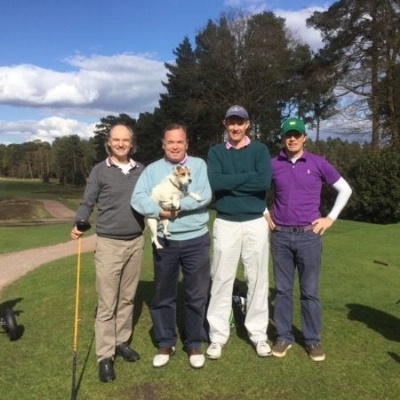 Twenty three intrepid Old Ludgrovian golfers assembled at the Berkshire Golf Club on Sunday 17th April for the annual Old Boy golf day.
The sun shone as did much of the golf and an enjoyable afternoon was had by all. Teams of four were picked and the best two scores for each hole were counted for a Stableford competition. Two teams emerged as joint winners each with a formidable score of 90 points.
In one were Charlie Farquhar, Charlie Snow, Henry Neame and Sam Elworthy; in the other, Rory Buchanan, Alex Cornwallis, Edward Carter and Alex Murray. The individual prize was most handsomely won by Garth Milne with a magnificent score of 41 points; his gross score being one over his age! Many congratulations to him.
The tournament was played over the red course and Alex Andjel picked up the prize for nearest the pin on the 18th - a super shot only six feet from the pin.
We plan to do it all again next year so please sign in and come and play. The date will be Sunday 16th April, 2017.