OLs Win the Wiggin Cup
Links in this section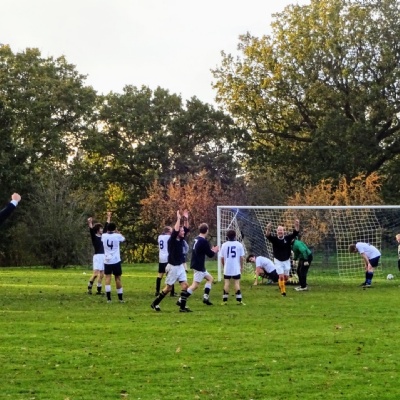 Lugrovian Old Boys and staff met on Sunday 3rd November to pit their football skills against each other in the annual Wiggin Cup match, refereed by Mr Barber.
As always, a hard fought match ensued with both sides pulling out all the stops to dominate the field. In the end, the OL team claimed victory with the only goal of the match being blasted into the back of the net by Mr Wiggin himself!
The boys greatly enjoyed watching the two teams go head-to-head, in some cases cheering their fathers on with great gusto to best their teachers.
With the final score line of 1-0 to the OLs, all camaraderie was resumed over a delicious match tea and much detailed game analysis. Until next year...
OL teamsheet:
Ruppert Wiggin
Oli Wiggin
Sam Elworthy
Ollie Vigors
Harry Sherbrooke
Henry Neame
Robin Skailes
Fitz Morrissey
Nico Wiggin
George Wiggin
Adam Wylie