OL Drinks Party at the Turf Club 20th November
Links in this section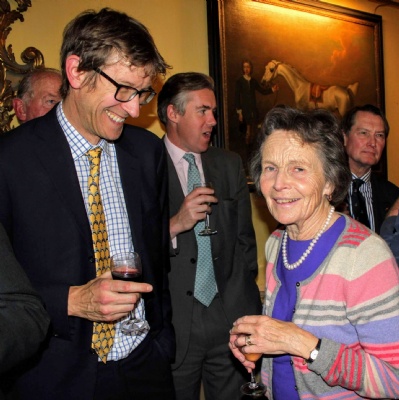 More than 110 Old Ludgrovians gathered at the Turf Club in London on Wednesday 20th November to raise a glass to the school and the enduring friendships that were forged there.
Hosted by Simon and Sophie Barber, the event attracted OLs from over two centuries, with leaving years as widely spread as the 1940s up to the 2000s. The guests enjoyed an evening regaling one another with stories of their school days and catching up with current news. Past friendships were rekindled and new alliances created.
Alongside the current Barbers were the former Headmaster and his wife, Gerald and Janet Barber who were much in demand with all age groups!
For more photos from the evening, please click here.