Old Ludgrovians' Sets Football
Links in this section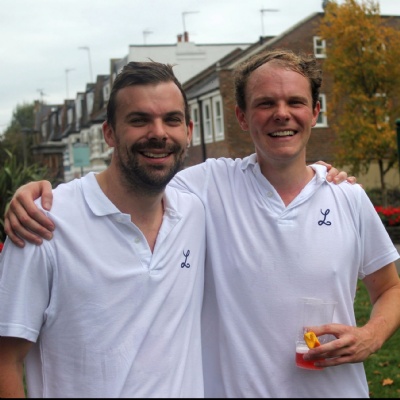 South Park, London, 14th October 2017
The backdrop to this event lies in a very successful formula that becomes rooted in almost all Old Ludgrovians' memories – Sets football. Ed Corry-Reid and myself (class of '95) had high conviction that offering the chance to play this format of football again would set the nostalgic pulses racing amongst all those that we were able to connect with in preparation for the event. With the will to carry this event to fruition there was always going to be a way...
We initiated proceedings to gauge interest amongst those Old Ludgrovians who between us we remain in contact with. The response was as we expected - unanimous enthusiasm. At this point the concept was brought to Simon Barber to see how we may heighten the event in partnership with Ludgrove and our enthusiasm was matched. Simon was keen to get behind our event in any which way he could, but unfortunately there was a fixture clash of the titans on the same day of our planned event in October, between Ludgrove and Summer Fields, with every single team in each school matched against each other. Although Simon could not attend, his generous backing manifested itself by way of donating 35 Ludgrove-branded Blue shirts and 35 White shirts too. Simon also rallied his parents, Gerald and Janet who were to join us on the day. Ludgrove were also instrumental in helping disseminate the message to the alumni network that this event was now set to go ahead.
A final email was sent out to secure the date of Saturday 14 October in South Park, Fulham. We split the teams randomly and nominated everyone a White or a Blue-player, with Ed Captaining the Blues and myself the Whites.
It happened...2-teams of 18-a-side turned up at South Park in Fulham to play a very familiar format, of 3-balls football. It's a very inclusive game, where all levels of prowess simply blend into one team. It's also blissfully chaotic and tactics are mainly futile. Half-time came and the orange quarters were presented, along with the modern permutation of 'Cremola Foam' to energise the players' efforts for the 2nd half...
Gerald & Janet arrived just after half-time, mid-way through second half which meant play paused for a large applause...Everyone was very pleased to them there. Special mention to also to Mrs. Marx, the only Ludgrove parent to be present on the touchline.
Although Ed Corry-Reid's team-in-blue won (on a technicality only - "last goal wins"), Sets football was definitely the winner!
Most of those involved made it to the Phene Arms off Oakley Street in Chelsea to talk once their lungs had recovered, to eat and to drink. All in all this was a blueprint success for future fixtures and it was unanimous amongst those involved that this event should be repeated!
See all the photos here.
Max Fraser and Ed Corry-Reid (OL's 1990-1995)