Leavers' Trip 2017
Links in this section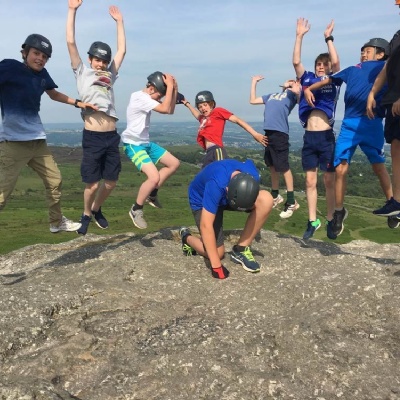 Last week, the leavers had a terrific trip to Dartmoor. With the weather being so exceptional the boys made the most of the rivers and dams, swimming and camping outdoors and making the most of their final weeks together.
The best exercise of the entire week was their spontaneous damming of the stream that ran through the campsite. They worked ridiculously hard to lug stones from all over and built a really impressive wall. As a result, there was a pool for them to swim in every day and they spent hours crossing and paddling in it. Electronic devices were not missed and they bonded in a way I had never seen before.
During the trip they abseiled, caved, mountain biked, scrambled and weaselled. Many of them found the caving activity quite daunting - but all but two went through the caves, squeezing through the smallest of holes.
The experienced activity taker claimed that in all his years teaching Ludgrove boys, these were the best he'd had. They returned exhausted but very happy and, thankfully, not sunburnt!
GTF