First Weekend of Summer Term 2018
Links in this section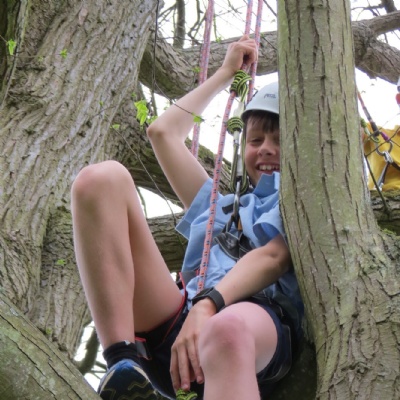 The glorious weather certainly helped us all enjoy the first weekend of term. With the nets up and grass freshly mown, the boys were able to fine-tune their cricket skills and Chapel Ground was awash with happy boys.
On Saturday afternoon after cricket trials, there followed time in camps, on the tennis courts and in the swimming pool.
On Sunday, we enjoyed chapel with an inspiring sermon from Andrew Robinson, an Eton College housemaster and the boys wrote their letters home. After a good lunch, most of the boys rushed outside to camps, play tennis and golf and the IIs had a play practice for 'Servant of Two Masters', which is to be performed this week.
Additionally, the carpentry workshop was open, a professional tree climbing club set up their ropes and harnesses in the sweet chestnut tree on the top lawn and we had our first cricket matches of the season.
Further pictures of the weekend are here.