Air-Powered Boats' Race
Links in this section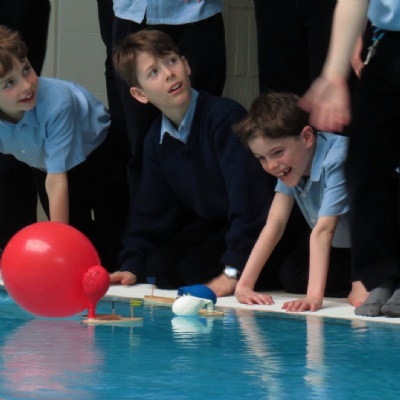 Over the weekend, a group of boys spent time in the DT department building air-powered boats and on Tuesday the time came to test and race them in the swimming pool.
Having constructed their wooden boats using a range of tools in the workshop, the race was held to discover whose functioned best in the water.
A well-supported event saw the competitors enjoying putting their boats through their paces and - after an enjoyable period of racing - Eddie I's boat was declared the winner.
More pictures of the race are here.