Fathers' & Sons' Golf
Links in this section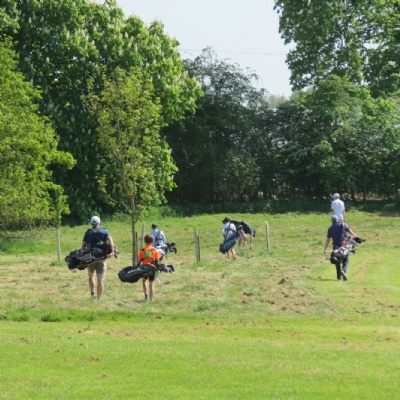 The Annual Fathers' and Sons' golf competition took place on Sunday 6th May with over forty fathers joining their sons to play Stableford Foursomes.
In glorious conditions, the course looked superb and, after family picnics and a 'shotgun' start, a lot of fun was had all around the 'Ludgrove Links'. Tea and prizegiving followed on the front lawn with the Smith family winning this year's trophy.
Further pictures of the day are here.