Mark Butcher Cricket Coaching
Links in this section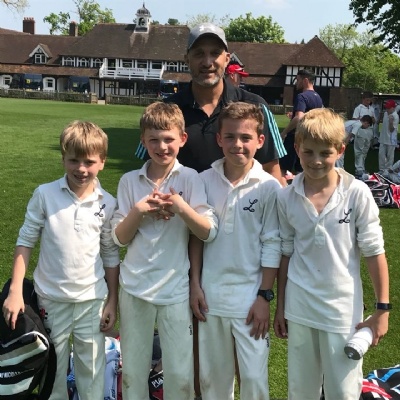 Four very lucky IVs had a coaching session with ex-England international cricketer and now commentator Mark Butcher at Charterhouse School.
He concentrated on backlift and not only the boys but I learned plenty! It was a great morning followed by a fantastic lunch and then finally a question and answer session with Mark. When asked if he had any advice, he said 'practice, practice, practice'. Just like Chris Gayle said when he visited last year. The message is clear!
Huge thanks to Charterhouse for arranging this and in particular the Head of Cricket, Martin Bicknell.
SJS