Weekend In 19th-20th May
Links in this section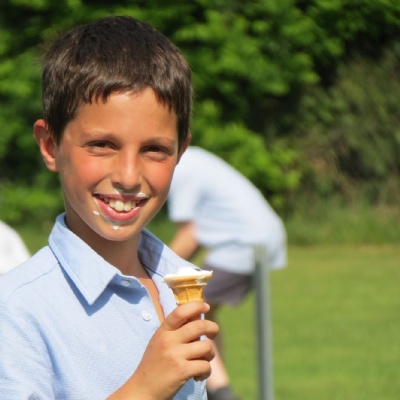 What a fabulous weekend we've all had. Lessons stopped for the royal wedding so that the boys could enjoy watching the service; they sang along to hymns and for lunch, the kitchens produced red, white and blue pavlovas for pudding. Congratulations to the Duke and Duchess of Sussex.
During the afternoon, the majority of the school was involved in cricket matches, with the rest of the boys excelling themselves as guides and helpers during our dpen day for 2019 starters. Over 40 families attended, with the boys and their siblings enjoying some fun science explosions and joining in art, pottery and carpentry activities, athletics and music.
On Sunday we welcomed Julian Thomas, Master of Wellington College, to chapel who spoke brilliantly of following our dreams and not letting fear of failure preventing us from pursuing them. Having lived his dream of walking in Captain Scott's footsteps across the Antarctic he truly inspired the boys. Once again the choir sang beautifully accompanied by Mr Ishikawa and led by Mr Bellingham.
Later in the day, the boys made the most of the glorious sunshine; enjoying swims, time in camps building dens, playing on the monkey house, many signed up to try the climbing tower and others practised their high jump and long jump for sports day. Elsewhere, boys were playing tennis, golf and cricket, and a number were in the Pottery room creating pots on the wheel and other wonderful things too. The ice-cream van also made an appearance.
Additionally, we welcomed back a number of old boys who had tea on the lawn with their old headmaster and wife, Mr and Mrs Gerald and Laurie.
The day finished with a good tidy of the school, sixes' stories and a calm evening in preparation for a new week.
More pictures of the weekend are here.