Athletics Records Broken
Links in this section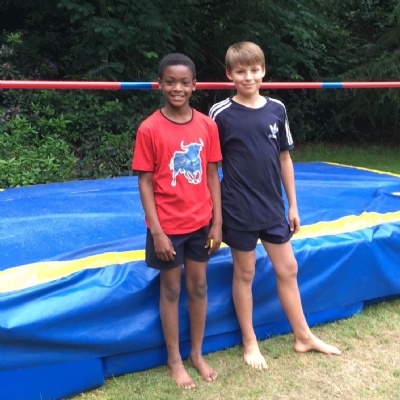 The first events for this year's sports day have begun in style.
The long jump record of 5.01m by A Farquhar was broken on four occasions: Orji ma jumped 5.03m; Morrissey 5.12m and Mendel-Idowu won with 5.13m.
Soon afterwards, in the junior high jump, J Balogun cleared 1.43m to beat Edwards' record of 1.42m from last year.
Further images of the build-up to sports day are here.