Div I Play: Fawlty Towers
Links in this section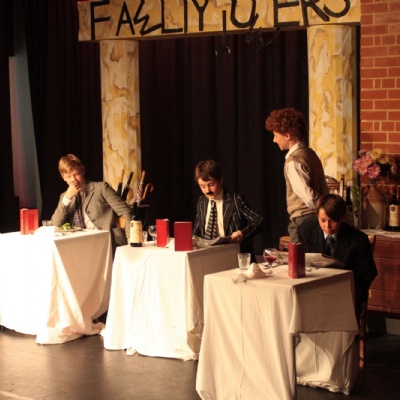 The school thoroughly enjoyed being entertained by Division I this afternoon when they performed an episode from Fawlty Towers, 'The Hotel Inspectors'.
Combining very fast & clever wordplay with some nicely-executed slapstick comedy, the boys, staff & visiting parents all found something to enjoy.
Performances of note came from Max as Sybil, Andrew as Basil and Aubrey as Mr Hutchinson, surely every hotelier's nightmare guest.
As an ensemble piece, the boys did themselves proud and Mr Pinchin-Hughes rightly was most impressed by what they'd achieved in such a short space of time.
Further pictures from the play are here.