Downe House Literature Festival
Links in this section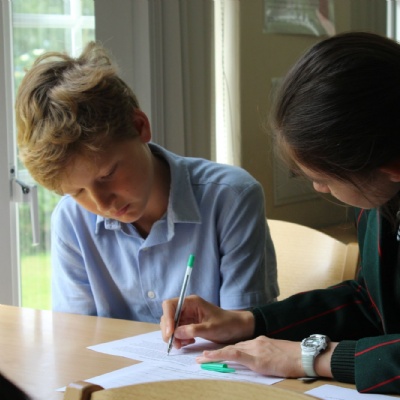 On Monday, our remaining Shell and Remove boys were kindly invited to Downe House to participate in their first ever Literature Festival.
The boys joined children from St Neot's and Downe House in groups that experienced a range of workshops throughout the day.
Drama, classroom-based sessions on Macbeth and heroes & villains, talks from well-respected poet and anthologist John Foster as well as ex-Ludgrove parent Santa Montefiore all contributed to a thoroughly fascinating and enjoyable day.
Many thanks to everybody at Downe House for making us feel so welcome and for including us in such a super day.
More pictures of the day - courtesy of Downe House - are here.