Barbecue Lunch
Links in this section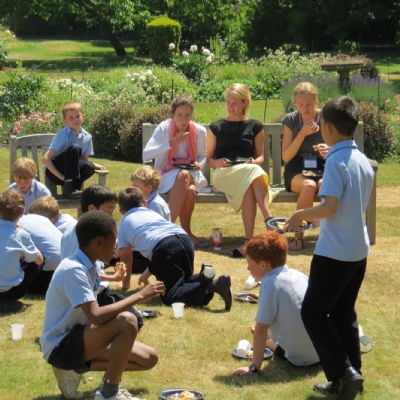 We made the most of the glorious weather, eating al fresco on the front lawn.
The kitchen staff prepared a delicious barbecue lunch for us all and both junior and senior lunch sittings enjoyed a relaxed hamburger & ice cream lunch outside.
A few more pictures of the barbecue are here.