IVs' Overnight Camp
Links in this section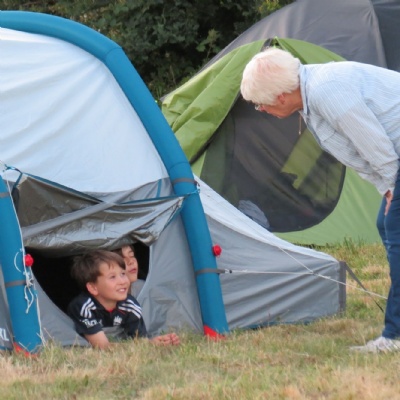 The IVs had a brilliant time camping on the golf course this weekend.
After assembling their tents, they ate hot dogs, played cricket and boules in the evening sunshine and later drank hot chocolate and told stories by the campfire. After an early rise, the adventure finished with a swim before breakfast.
Further pictures of the boys' camp are here.