Sunday Activities
Links in this section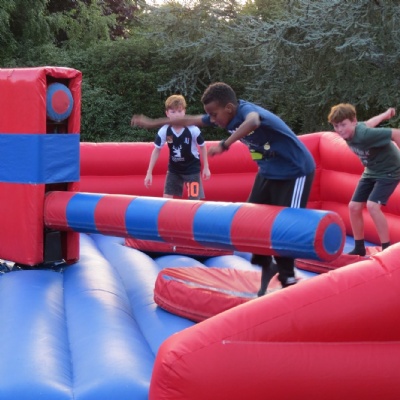 After a busy week of lessons, the boys made the most of their free time on Sunday.
Total Wipeout on the top lawn was as popular as ever and elsewhere, boys enjoyed pottery, football on the Astroturf, tennis, camps and - in the afternoon - a film.
Further pictures of the weekend are here.