Music Demonstrations
Links in this section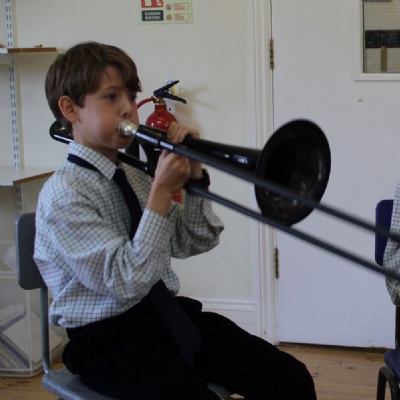 Boys in the VIs and IVs have enjoyed demonstrations from some of our fantastic visiting music teachers over the past couple of weeks.
We've learned all sorts about brass and woodwind instruments, and some boys even got a chance to have a go on a trombone.
Applications to learn orchestral instruments are always welcome and can be sent through to the Director of Music. In particular, applications for lower brass instruments and all string instruments would be most welcome!
More pictures from our trombone workshop can be found here.