Reptiles!
Links in this section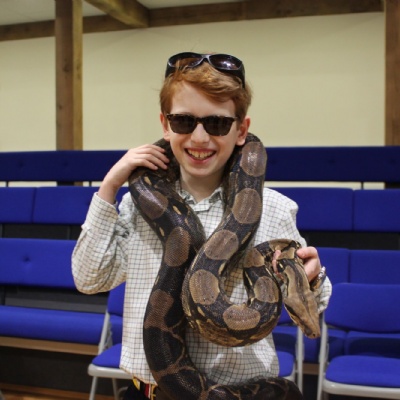 The theatre was overrun by an impressive array of unusual visitors last weekend.
Snakes, lizards, chameleons, tortoises and turtles visited us last Sunday afternoon and the boys had a brilliant time handling them and learning about the different varieties.
Further pictures of the afternoon are here.