Cross Country Relays 2019
Links in this section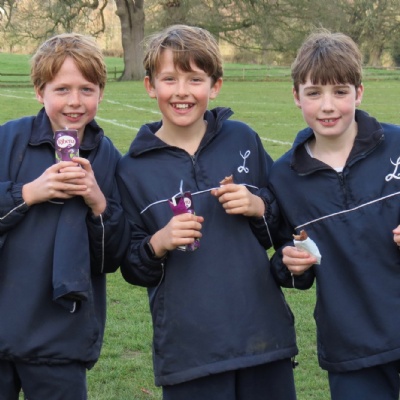 There was a downpour just before the race to water the course; thankfully, it dried up afterwards for a spectacle of running with some of the best runners in the country on show.
The junior race was dominated by the strong Cheam team; it was just a question of if any other A teams could beat their B. As they held onto 1, 2 for the first 2 legs. Strong running by Beard of Ludgrove and Moulsford took them up into 2nd and 3rd on the third leg. Cheam came home as winners in a most impressive time and Moulsford held off Ludgrove for 2nd and 3rd places.
The senior race was most impressive, with St. Neots on their first appearance at this event bringing a team of well-trained athletes. Their lesser runner on the 2nd leg was passed by Cheam and Moulsford, but they quickly restored a healthy lead to win the event for the first time. Cheam and Moulsford 2nd and 3rd Arnold House 4th on their first appearance and Ludgrove 5th in a high standard race.
We witnessed many other fine individual performances further down the field, too.
TCB
Further pictures of the event are here.