World Book Day: Ali Sparkes Visit
Links in this section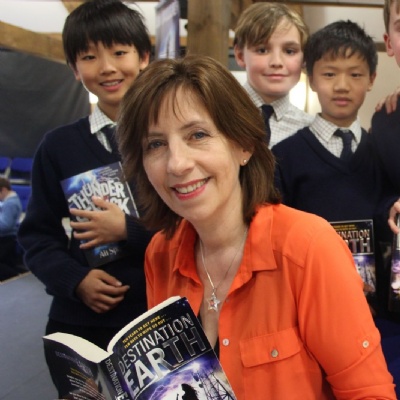 World Book Day 2019 was celebrated in style with a visit from Ali Sparkes - award-winning author of over 40 books.
Ali joined Ludgrove for the day and engaged the boys with three presentations tailored for different year groups.
To the IIIs she spoke about her book Car-Jacked, a story which involves a bank robber named Ross and a 12-year-old genius called Jack. Ali tested the boys and teachers to see if we had any genius's among us and engaged the boys with readings and lots of interaction. To the Is and IIs Ali introduced us to her book Death by Detention. She entertained the boys with tales of what it was like growing up in the 1970s and by dramatic readings of her new book. A book which includes a zombie headmaster, assassins and two students stuck in detention. Needless to say, we were all left wanting to find out more.
Finally, the IVs and VIs had their turn and Ali turned back time to speak about how she went from being a somewhat reluctant reader to being the successful author she is today.
All in all, it was a fabulous day which left the school buzzing about books!
Further pictures of the day are here.