School Cross Country 2019
Links in this section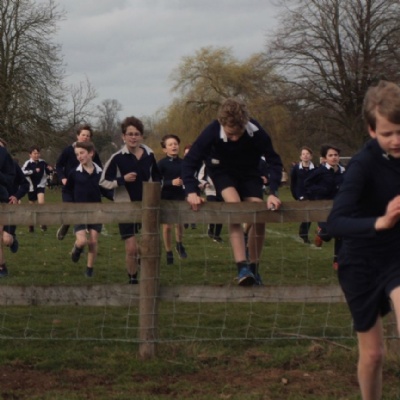 With the Summer Fields matches cancelled due to a sick bug, the inter-set cross-country was run on a pleasant Saturday afternoon.
The juniors were first to go on their 2.75 km course
M.Holroyd led from early on chased by P.Ballingal who came second with a great run from O.Sherbrooke for 3rd. The first of the fours was Ferrand in 5th and the top sixer was Crichton-Stuart in 12th. Great packing by Nelson led them to victory.
The seniors ran 3 km and it was a much closer race. After the first lap, Scadden was leading but had a pack close behind as they entered the last hill. Holmes made a surge that took him away from Goodwin, who came in 2nd and Cornell, who placed 3rd ; an outstanding victory. Kitchener won the senior event.
TCB
Pictures of the event are here.