The Oratory Cross Country
Links in this section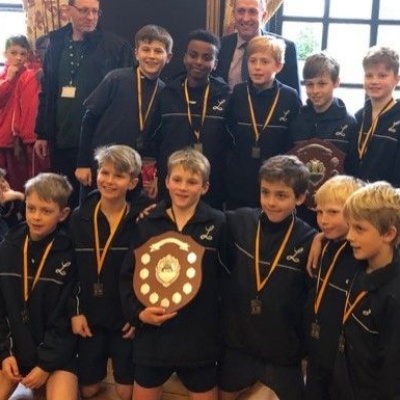 Ludgrove had its best cross-country day ever at the Oratory.
With the U11s running first, our boys packed together: 5th Holroyd; 7th Beard; 8th Ballingal mi; 9th Elworthy; 12th Ferrand and 14th Sherbrooke.
This was sufficient to win the event ahead of last year's winners, Abingdon Prep and Elstree, with another 10 schools also competing.
Our U12 team did even better: with a well-paced race they came through to take the top 3 places in a field of 60 runners:Sheldon 1st ; Holmes 2nd; Scott ma 3rd and Townsend 9th with Livingston-Booth 13th and Wari 23rd.
TCB
More pictures are here.