Ski Trip 2019
Links in this section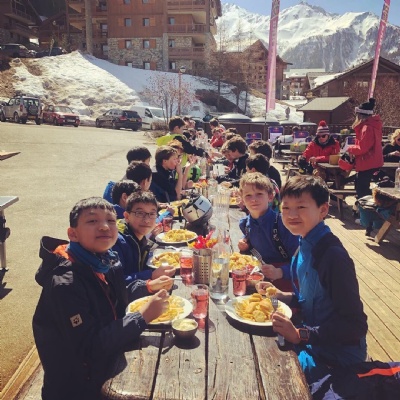 There was great excitement as 28 boys and 7 staff gathered at Heathrow airport at 5.20am for this year's ski trip to Les Arcs.
While there was a good covering of snow on arrival, a large dump on Thursday meant conditions were perfect. Boys were able to explore the full range of runs and activities that Les Arcs had to offer, with some even venturing across to La Plagne for a morning. All the boys went to ski school for 3 hours in the mornin,g allowing time for the staff to scope out the best runs for the afternoon. We all met for lunch at a wonderful piste-side restaurant, eating outside in the sunshine on all but one of the days.
During the afternoon the boys were split into groups, this time to ski with the Ludgrove staff. As well as relaxing in their rooms in the evenings, boys were encouraged to take part in a number of activities including a quiz night, karaoke and board games.
A huge thanks to Mrs Hooper, Miss Cheater, Mr Austen, Mr Buckner, Mr Smith-Bingham, and Mr Waterson for their wonderful efforts throughout the week.
MDO'C
Further pictures of the trip are here.