Radley Athletics 2019
Links in this section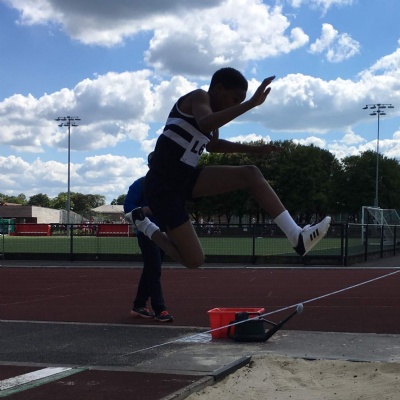 On Tuesday Mr Buckner and I took 31 boys to Radley for their prep schools' athletics meeting.
There were 11 schools competing with 3 age categories for the purposes of scoring. I was given the role of "official photographer", whilst Mr Buckner ensured that the boys were in the right place at the correct time for each event. It is safe to say that he did a better job than me, as we managed to come second in all three age categories, with Summer Fields topping the leader board.
There were too many outstanding performances to name them all, but it was in the field events where we dominated, with the "Ludgrove High Jump Academy" producing strong competitors in every age category. Alexander Holmes managed to get a new school record in the 1 500m with an impressive time of 5:09 and Caspar Garton broke the javelin record with a throw of 28.72m.
Our thanks go to Radley for hosting a terrific afternoon and it was lovely to catch up with so many Old Ludgrovians, who took the time to come and support their alma mater.
SE
Pictures of the event are here.