Openshaw Cup 2019
Links in this section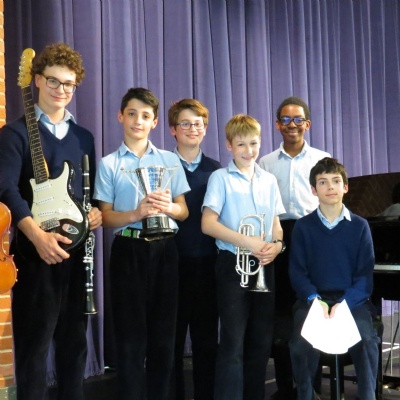 Last Monday saw some of the top year compete for the Openshaw Cup. This competition is for musicians in Year 8, and boys are given up to 8 minutes each to perform a varied programme of music on their chosen instruments.
We heard a number of superb performances throughout the evening ranging from Handel arias to jazz guitar improvisations. Our adjudicator Leandro Silvera (Head of Strings and Chamber Music at Eton) gave us all some wise and encouraging words about performance practice and being a good audience member before Highly Commending George Witty and awarding the cup to Guy Di Vito.
Bravo to all the boys who competed – we're all looking forward to hearing more of the same at our Summer Concert this Thursday at 6.30pm.
GW