Sunday Activities
Links in this section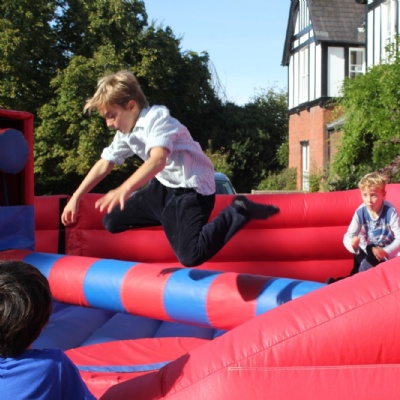 The boys relished their free time on Sunday, making the most of the good weather.
There were numerous swims helping everyone to keep cool; boys played golf, larked about in the camps and on the monkey house; made stools in carpentry and played five-a-side football in the sports hall.
Best of all, though, was the Total Wipeout activity on the top lawn which proved a huge success.
Further pictures of the weekend are here.