Prodigious Pumpkin!
Links in this section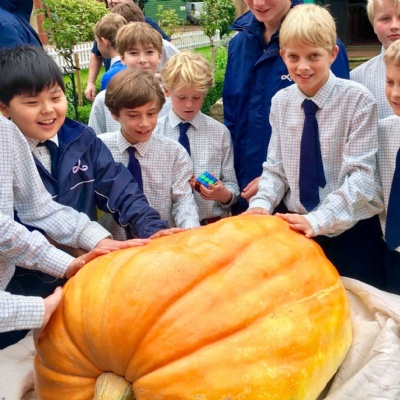 The boys were buzzing at fruit break on Friday about the arrival of an absolutely enormous pumpkin outside the chapel.
Carefully tended by the husband of Mrs Dowling, who works in the kitchen, the gigantic vegetable was carefully reversed up the chapel walk by mini tractor.
It was gently carried into position by a team of strong grounds, maintenance and gapper staff and positioned in front of the altar ready for Sunday's harvest festival service.