A Winning Wet Weekend
Links in this section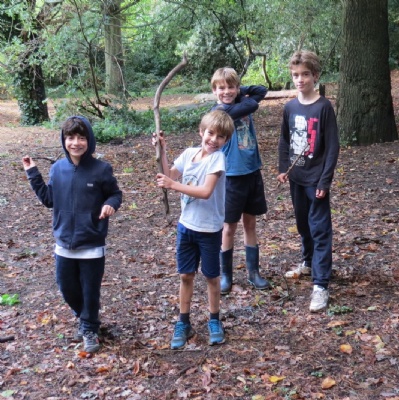 Saturday's matches against Summer Fields got the weekend off to a good start, with 181 boys out of 188 taking part and some excellent results.
In chapel, we celebrated the harvest festival with a wonderful display of produce, including some contributions from the boys which will be donated to the Wokingham Food Bank, and we enjoyed the sermon from Ian Yorston, Head of Digital Strategy at Radley College who spoke about time and the creation of the earth alongside faith. After chapel, it was a 'full on' Sunday of fun.
The rain never stops our boys making the most of things and - as ever - they were busy around the grounds with golf course, five-a-side football, camps, tennis, a ping-pong competition and carpentry along with Inflatable gladiator activities in the sports hall.
Finally, and ahead of stories, our VIs enjoyed their new boys' tea.
Further pictures of the weekend are here.