Ludgrove Fireworks
Links in this section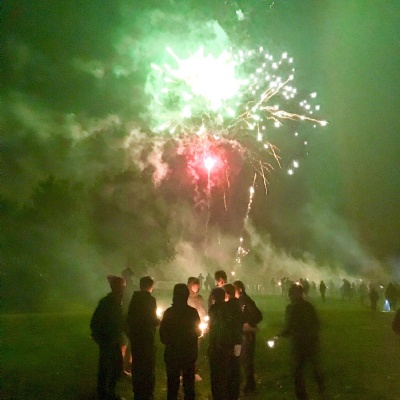 The Wokingham sky was lit up with a palette of rainbow colours when Ludgrove's Firework display took place on Saturday night, 2nd November.
Despite the ominous wind and rain throughout the day, the school's 'can do' spirit was not to be dampened and plans remained unchanged. This perseverance was rewarded with a window of calmer, drier weather in the evening and so the fuses were lit and the pyrotechnic show went ahead unabashed!
The evening was well worth the trek through the woods, with boys, teachers and their families first enjoying the fireworks then tucking into hot dogs and marshmallows in front of the roaring bonfire.