Poetry Competition 2019
Links in this section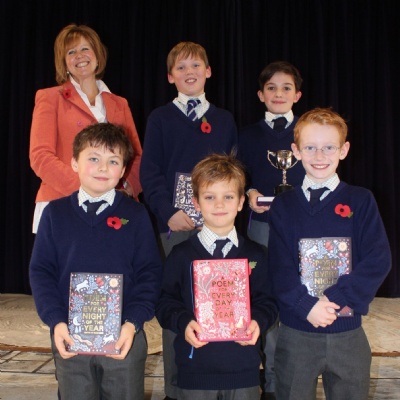 The poetry recitations competition continues to be one of the highlights of the school calendar and the calibre of the boys' entries this year, certainly did not disappoint.
Very well done to all of our finalists for providing such a truly talented line-up and a highly engaging morning. Thank you also to the English department for their time in helping the boys to practise and improve their recitations and for their assistance in judging the rounds of semi-finals prior to the final competition.
Many thanks also to our wonderful judge, Ms Ginny Rhodes, headteacher at St. Cripsin's School, for her warm and encouraging manner with our boys and for her positive and constructive feedback.
KLG
Winners
VIs: Felix Boyd
IVs: Jamie Henderson
IIIs : Leo Vigors
IIs : Thomas de Segundo (overall winner of the cup)
Is : Lochie Turcan
Further images of the competition are here.