Living Rainforest Trip 2019
Links in this section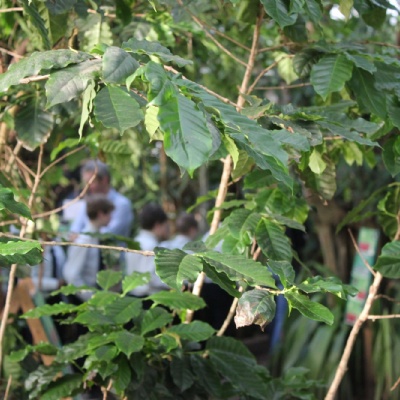 On Monday, the IVss were transported to the Living Rainforest in Newbury. Unlike the freezing cold temperatures outside, the inside was hot and humid so their jumpers were quickly taken off before they made their way into the glasshouses.
On their tour, they learned some new facts and were able to bring to life everything they had learned in Geography, seeing first-hand all the different plants and animals. The poison dart frogs were a must-see, along with the pygmy monkeys, monitor lizard, armadillo and stingrays – and of course the agouti, which could crack a brazil nut with its strong teeth.
The snakes, as well as the giant tarantula, caused much hysteria – but all were luckily kept behind thick glass windows! The eagle-eyed ones were able to see the sloth high up in the branches hiding away somewhere in the land of nod – but all of them saw the rather large, menacing-looking iguana which looked as if it had starred in a James Bond film!
VEP-H
Pictures of the trip are here.