Nativity 2019
Links in this section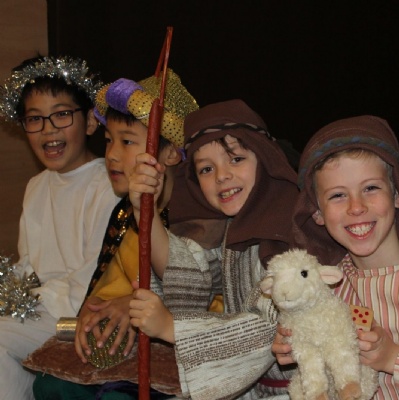 What a triumph! This year's Sixes worked tremendously hard in the run up to their Christmas Nativity. They had a terrific time learning lines, practising with each other and piecing it all together under Miss Jones' leadership.
They enjoyed learning songs with Mr Waterson - in particular Three Kings from the East - and there were some lovely solos and true comedy from the grumpy innkeeper and his wife. All of the boys immersed themselves fully in their characters and put on an excellent performance; they should be very proud of themselves.
It was the perfect occasion to get everyone in the mood for Christmas.
Pictures of the play are here.