Autumn Concert 2019
Links in this section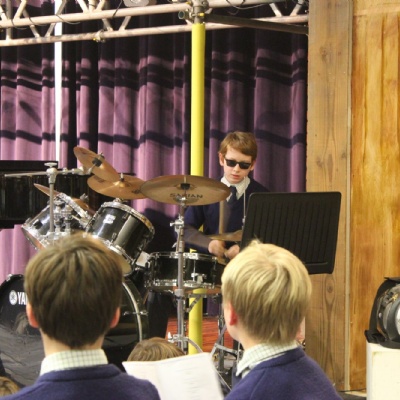 Last Thursday we kicked off the busy festive season with our Autumn concert. Around 100 boys performed in what turned out to be an exceptional event.
Our newly formed Concert Band kicked off proceedings, after which we were treated to a number of solo and ensemble performances from a wide variety of genres. Boys from all year groups were involved, and it was particularly pleasing to see a number of student-led performances, with boys accompanying each other, or forming their own smaller ensembles. A copy of the concert programme is available below.
A huge 'well done' to all involved!
Pictures of the concert are here.