DS 2019: Oliver!
Links in this section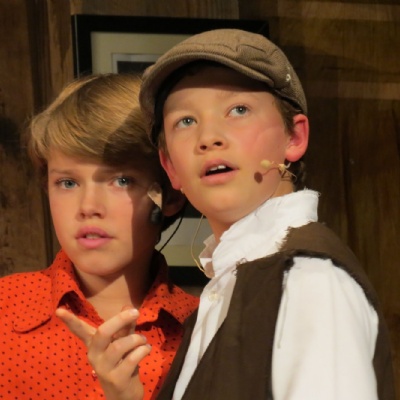 This weekend the top year put on their annual DS musical, and what a show it was. Following on from last year's The Lion King, the boys were aware that the bar had been set high and they would need to work hard.
They absolutely nailed it. Oliver is in many ways the perfect show for a boys' prep school – memorable, with well-known music; a story full of comedy, tension, and 'real' relationships; and opportunities for both the individual and the ensemble to shine.
It is, however, a show of epic proportions as well and its rightful prominence in the cultural canon of our society gives the added pressure of audience familiarity! This, naturally, brought about a number of challenges when rehearsing and preparing the show, and I am extremely pleased to say that the boys rose to these challenges admirably.
I am sure you will agree after seeing the show that the hard work paid off, and we have once again created the space and opportunity for our boys to be truly creative; to take ownership of something magical, and to help them to develop a whole range of vital life skills in the process.
GTF
Further pictures of the play are here.