Oratory Cross Country Success
Links in this section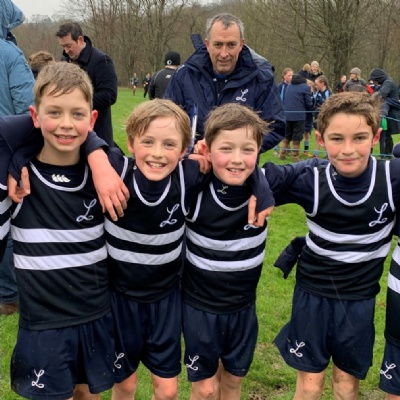 Many congratulations to both of our cross country teams, who brought home gold medals from The Oratory's cross country event.
On a soaking wet, freezing cold Thursday afternoon, two intrepid teams ran in difficult conditions against a large number of local schools at The Oratory.
Having combined the finishing positions of the top four runners in each school's team, both Ludgrove's junior and senior teams were awarded first place.
Peter from Shell was additionally given a silver medal for his individual performance in the senior race.
Very many congratulations to all the runners for an outstanding result!