World Book Day
Links in this section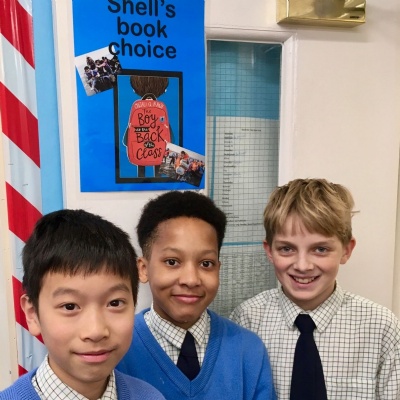 Ludgrove was fortunate to have M. G. Leonard visit on 3rd March for our World Book Day celebrations. M. G. Leonard is an award-winning, bestselling writer of the Beetle Boy triology which she is currently adapting for a TV series.
The whole school enjoyed a talk and then the IVs and VIs each had a creative workshop thinking about the ingredients involved in writing and formulating a story. Maya was captivating and dynamic throughout the day – there was a Q & A session and a book signing. Her new book The Highland falcon Thief is a great adventure book, full of mystery and humour, and lots of detail about trains!
Classroom Choices & lunchtime fun
To encourage peer on peer recommendations and discussion about books, each division was asked to decide on its favourite book and then their choice was displayed for all to see.
To keep the bookish conversations going, the dining room was awash with 'book quiz' placemats – making for a lively lunch.
AJB