School Cross Country 2020
Links in this section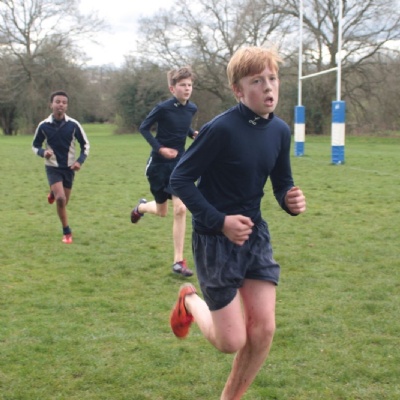 As probably the major sporting event in the country on that date, the inter-set cross-country was a breath of fresh air.
With parents spilling over the golf course, the boys ran the tough route with plenty of support. The race included 7 hills and 4 pond splashes as you can see in the photos. The junior event was won by Wellington, led home by Mickey, who outsprinted Monty, with Billy an impressive 3rd place. Ludo was the first of the VIs, in eighth place.
Kitchener won the senior event from Nelson, whose duo of Eddie and Alex put on the most impressive high-quality racing ever seen at Ludgrove as they galloped over the course. Peter from the IIs ran a strong race to complete the medallists.
Further pictures of the event are here.