Ludgrove supplies PPE visors to frontline workers in Wokingham
Links in this section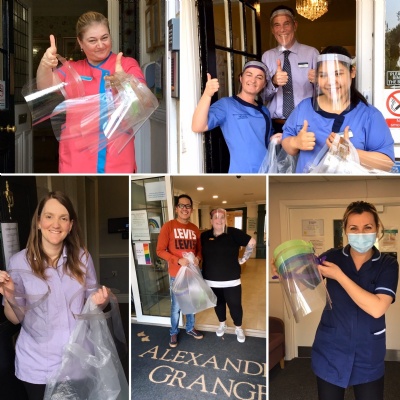 The school's CDT department has rolled up its sleeves and produced PPE visors for its local community.
Under the guidance of Mr Maynard, the workshop has produced over 400 visors and delivered them to Wokingham Borough Council for use by doctors and nurses in health centres and for home visits, to eleven Care and Nursing Homes and a quantity to Helen House children's hospice in Oxford.
The production line recruited the services of staff on site including the Barber family. All the workforce happily gave up their time to volunteer to help these vital key workers.