Year 6 goes back to school - 1st June
Links in this section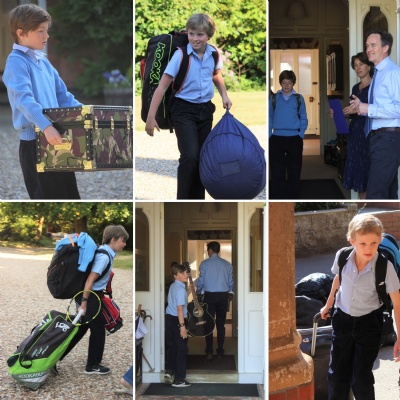 Ludgrove opened its doors today to welcome Year 6 (IIIs) boys back to the school.
Lots of smiling and excited faces were in evidence as Mr and Mrs Barber welcomed back the IIIs. Boys, parents and staff alike were all delighted to see each other - some were even lucky enough to get the VIP treatment with Mr Barber carrying in tuck boxes!
In the weeks leading up to reopening, the support team has been busy putting in place all the necessary social distancing and hygiene steps required to ensure the safety of the boys AND staff. This is with strict adherence to Government guidelines following the easing of lockdown as a result of the Covid-19 situation,
Ludgrove continues to deliver its outstanding teaching programme to all year groups via Virtual Ludgrove, whether a boy is in the classroom at school or working remotely at home.