Topping Out the new Exploration Centre - 17th June
Links in this section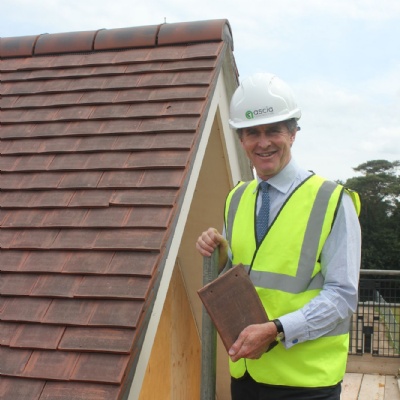 Mr Barber climbed to the top of the new Exploration Centre to place the last roof tile and perform the 'Topping Out' of the new building.
Luckily dodging the week's torrential downpours, Mr Barber scaled three ladders to play his part in making the building weather proof - and not a moment too soon!
While there, he took the opportunity to enjoy the new school skyline with the Theatre, Music Block and original house all blending together to illustrate Ludgrove's continually evolving history.
We look forward to seeing the Science, CDT and IT classrooms taking shape over the next few months.