'Old' boys show the new boys the ropes
Links in this section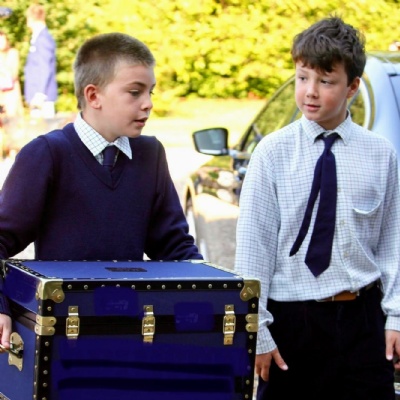 With 39 new boys across the school starting at Ludgrove today, our team of 'old' boy shadows has been kept extremely busy showing them the ropes.
Having first shown them their Divs and dropped off tuck boxes, it was then on to the dorms to help them unpack and settle in. The main attraction, however, came when they sat down to their first meal - lasgana and dough balls followed by jelly - and judging by the smiles on faces it proved to be a hit. It will certainly fuel them for the action packed afternoon ahead.
Not only have these boys had the very best start to their school life at Ludgrove, the bonds formed today might also herald the start of friendships that lasts for life.
For more photos from today please click here https://photos.app.goo.gl/mb3eu15TYhtDMJaV7