First Sunday Funday of the new term
Links in this section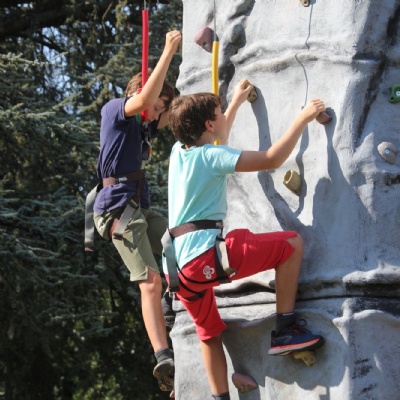 The first weekend at Ludgrove was a great reminder for returning boys of the fun to be had with their friends at school and, for newcomers, it provided a taste of the adventures ahead of them.
Boys had a packed schedule from which to chose. On Saturday, those that wanted to let off steam got stuck into some year group football and the more creative minds got to stretch their imagination in art and woodwork.
On Sunday, everyone got the chance to test their mettle on the 10m high climbing wall and enjoy a sense of achievement, however high they climbed. Whether playing in the 130 acre grounds, working in the Timetable Garden or making new friends, it was a challenge to pack it all in. And, as always, everyone's highlight of the weekend was the Pinchin Mix - a sight to behold!
To see all the weekend fun please click here https://photos.app.goo.gl/mSXtXXGzUx2x1w5W7