Ludgrove plays first competitive matches for six months
Links in this section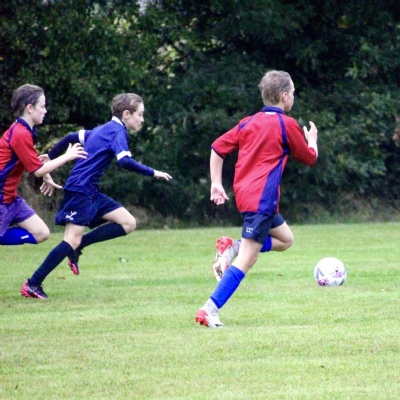 It was heart warming for boys and staff alike when six football teams from Ludgrove met their opposition from Cheam for the first competitive matches since March last term.
The U13s A, B and C travelled away to Cheam to play their matches while the U12s A, B and C hosted their competition at home. Both schools had rigorously checked their Covid Risk Assessments to enable the games to go ahead in as safe an environment as possible.
All teams gave it their all in the wet conditions but the pouring rain didn't stop the beaming smiles on the boys' faces afterwards which meant it had all been worthwhile. Regardless of the scoreboard, everyone was a winner.
For more photos from the day please click here https://photos.app.goo.gl/FSBRY7ryjZr4LrMc6