Harvest Festival donations for the Wokingham Foodbank
Links in this section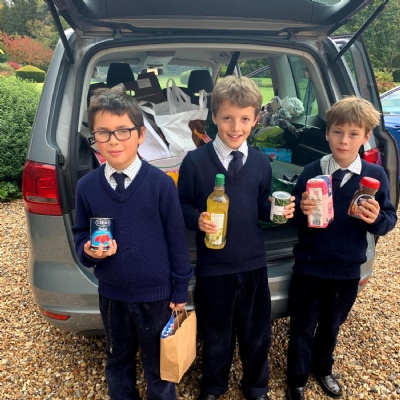 Mrs Barber gathered together some willing volunteers from the VIs (Year 4) to help deliver donations from Ludgrove's families and staff to the Wokingham Foodbank.
The boys worked hard unpacking the many bags and boxes of goods that had been donated for Harvest Festival at the School. These much needed food, toiletry and cleaning supplies will now find their way to those in need in the town.
Luckily, all the School got to see a little of what had been donated with a small display at Sunday's service, constructed by the boys.