The VIs Nativity play is performed to a live audience at Ludgrove
Links in this section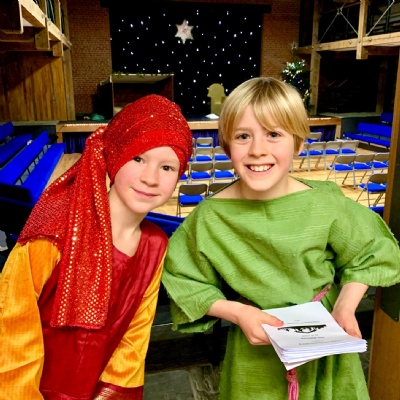 The Year 4 boys were excited to perform their Nativity play to parents who relished the opportunity to see the first live theatre of their son's time at Ludgrove.
This year the traditional Nativity story was given a '2020' twist by the scribe Mr Hands. The rest of the production was full of all the family favourites that make it such a Christmas tradition: enthusiastic actors; festive jokes; wonderful set and costumes; rousing Christmas carols; and a very appreciative audience who gave the cast and crew a standing ovation!
Thank you to all involved in this outstanding play including VIs' teachers Mrs McCraw and Miss Packenham-Walsh, Mr Bellingham on the piano, Ms Knowles for costumes, and all those behind the scenes that were integral to the Nativity's success.
For more photos please click here: https://photos.app.goo.gl/gxnbpPGBTzYtJmFm8