Everyone was urged to 'Express Yourself' during Children's Mental Health Week at Ludgrove
Links in this section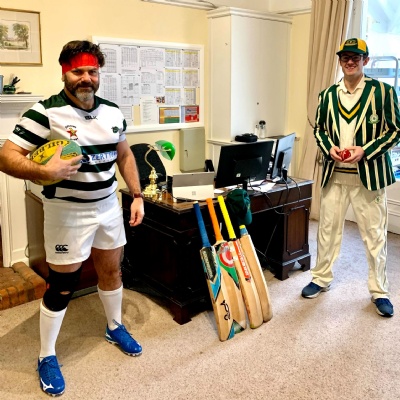 "Well being lies at the heart of a happy school." This was the message from Mr Barber when he launched Ludgrove's raft of activities in support of Place2Be's Children's Mental Health Week.
From discussions in class and art projects such as Poetry Pigeons to "Shelf Help" reading list for boys and parents, special four-legged guests in Learning Support and Mrs Barber's Cupcake Challenge, the School fully embraced the charity's work to highlight the importance of our children's emotional well being.
The week was brought to a fun finale with both boys and teachers taking on 'Dress to Express' day with gusto. It goes without saying, of course, that there was a strong sports theme on display!