National Day of Reflection - 23rd March
Links in this section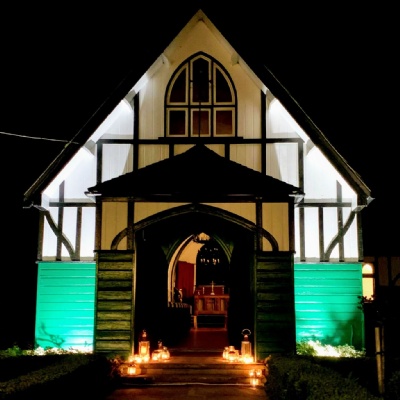 The Ludgrove community marked the year anniversary of the country's first lockdown, and to remember all those who have died during the last 12 months, by participating in the National Day of Reflection .
Having marked a minute's silence at 12 noon, the boys thought about their feelings during the last year and who gave them support and put them into the body of a 'reflection flower' to be coloured in and displayed as an historic reminder of this extraordinary time.
Later, at 8pm, the whole School gathered around the Chapel that had been specially lit as a Beacon of Remembrance. Mr Barber then led everyone in a reflection of the last year and urged them to look to the future with hope.
He concluded: "We can look forward to the months ahead with renewed purpose but we shall never forget the past."
The Captain of School brought the proceedings to a close by ringing the Chapel bell 12 times, once for every month that has passed since last March.