Bear Grylls opens Ludgrove's exciting new Exploration Centre
Links in this section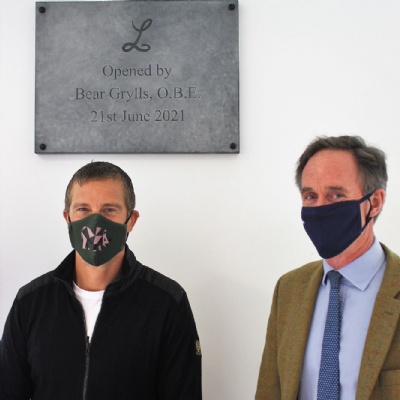 Today (21st June 2021), Ludgrove School welcomed back Old Ludgrovian, Bear Grylls, to officially open the Exploration Centre.
Before Mr Grylls did the honours to cut the blue and white ribbon, the whole School gathered in the Theatre to hear him speak about his journey and share the three things he believes really matter in life.
"We are all explorers in life and will face difficult things," he explained. "These three things are what really matter: have courage, be kind and have a 'never give up' attitude."
Once the ribbon was cut, Mr Grylls toured the building to see the boys in action enjoying the state-of-the-art Science, Coding, Art, CDT and Ceramics facilities.